C'mon Nom & Gov Committee – Get with the Program!
---
During my career working on board-level corporate governance, I had the opportunity to observe companies, mostly large, consider and apply corporate governance rules and leading practices in their companies. Rules often come through the SEC, while leading practices are often driven by investors and proxy advisory firms.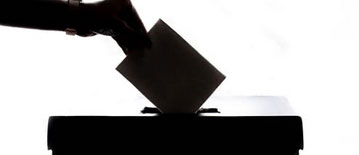 Over the years, I saw scrutiny of the audit committee ramped up through the Sarbanes-Oxley Act, and the Compensation Committee under pressure from the Dodd-Frank Act. But one of the mandatory committees (at least for public companies) that has so far avoided scrutiny is the Nominating and Governance Committee. While I don't mean to pick on Nom & Gov, I'll share my observations about this committee and its role in board functionality.
It's important to recognize that the Nom & Gov is largely responsible for who is on the board. It is this committee that identifies and vets candidates for the board, makes recommendation about director policies including tenure and retirement, oversees board organization, oversees director orientation and performance assessment, oversees CEO succession planning, among other responsibilities. In spite of its responsibilities for the overall functionality of the board, I question whether the committee is "on board" with improvements in governance. I'd like to see this committee step up its game – get with the program if you will.
In recent years, I've heard talk about director term limits and mandatory retirement. I've also heard some horror stories about directors needing to be retired from a board for one reason or another, but no one on the board having the chops to make it happen. When I think about the responsibilities of a board, I cringe at the thought of dysfunction around that table – because there's so much at stake.
Here's some thoughts on how the Nom & Gov Committee can get with the program:
Clearly define the experiences, skills and attributes that are needed on the board, and re-examine this list periodically (maybe every 3 years or so). There might be a period when the board needs someone with merger and acquisition experience, a marketing executive, an expert in organizational change and development, or to increase the number of directors that are gender or ethnically diverse. Maybe the board needs a seasoned CEO to mentor a new/younger CEO. Whatever the need, define it and re-think it regularly.
Set expectations for director terms. Not necessarily mandatory retirement or term limits (though these may be appropriate for a particular board), but make it clear to directors why they are on the board, and that when things change on either side (board needs or director circumstances), they will be expected to submit a resignation for consideration. I'm not suggesting the resignation has to be accepted, but it should be considered. That said, think about the implications if you don't accept the resignation… will that put pressure on the committee to not accept every future resignation letter?
If a director needs to retire, make it happen. I understand that the board is a "genteel" body, but if a director needs to go, accept the fact, make it happen and move on. It's a lot easier to retire a director these days with annual elections, but let's face it, sometimes directors are still on the board even after they can no longer make a meaningful contribution. I was once at a board meeting where the Chairman fell asleep. A few of the directors motioned for me to lower my voice so I wouldn't wake him. REALLY? I understand he was the founder but this was a public company! Rotating a director off the board can be done with respect and understanding of the director's situation, so for crying out loud – DO IT! Maybe making this person a "director emeritus" is a way to ease into their retirement, or if it's a founder, name a conference room after him/her.
Observe the trends in governance and be realistic about their impact on the board. Take proxy access[1] for example. Many boards resisted adopting the proxy access at their company, and then had to deal with a shareholder proposal to put it up for a vote. If Nom & Gov had been leaders may they would get in front of these issues, address it, make a recommendation to the board so the board could take the action before it is embarrassed by a shareholder vote. What's the downside? Do you really expect to have a flood of shareholders filing director nominations under these terms? And if you do, maybe the shareholders (dare I say OWNERS) have a point. I think recent history has proven that the risk is low.
Summary
Advising and counseling management, addressing strategic issues, and making tough decisions is not easy but it is rewarding. Hard decisions must be made, and directors need to be willing to make those hard decisions whether they impact senior management, or their colleagues around the board table. If the board can't reach a consensus, they should have conflict resolution policies in place to help guide them to a conclusion.
Directors get their positions largely because they've distinguished themselves in some way: they've founded companies; led organizations, many through troubled times; developed a particular area of expertise where they've made some significant contribution. What I don't understand is when I hear that a board was weak when the going got tough. How is it that they could not draw on their experience, recognize their obligation to act in the best interest of the company, make tough decision and see it through? Surely over their careers they've faced crossroads, had to make tough decisions, and sometimes deliver bad news. It's not easy to do, but it comes with the territory. A board that can't do this is weak, and Nom & Gov needs to take its share of responsibility for that.
Nom & Gov has responsibility to identify and select for consideration board candidates that have the backbone to get going when the going is tough. Selecting new director candidates requires investigation, robust interviews, and being sure that director candidates will work well with the existing board. When a candidate is elected to the board, Nom & Gov must orient the new director to the board and how it operates. It's likely that the new director will be appointed to a committee, so Nom & Gov must ensure there is an appropriate orientation for the committee's work as well.
Sometimes it will be necessary to rotate a director off the board – maybe even when the director did not expect to be rotated off (this action is usually taken with the blessing and participation of the board chair). This is part of the territory too, so the Nom & Gov Comm can't be weak here either. And if you are the director on the receiving end of such action, accept your responsibility to put the board's needs before your own, accept the situation graciously and move on.
Need Help?
The Board Governance Services team @ JPA can help. Reach out to us via our website or LinkedIn, or call John Morrow on 908/432-0576.
Want to Share Your Views?
If you want to share your views on this blog, please write to [email protected].
[1] Proxy access is when long-term shareholders meeting certain requirements are able to include their own candidates for director into the company's proxy statement for voting by the shareholders. If a company does not allow proxy access, shareholders would have to publish their own proxy statement with the opposing directors at significant cost to the long-term directors.