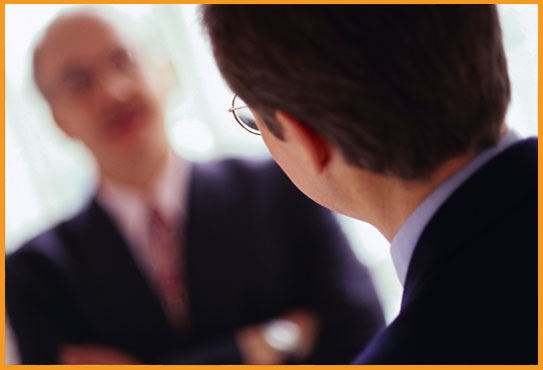 All critical thinkers and professional managers can
benefit

from

customized training created

to

improve efficiency

within your organization.
Take
advantage

of

more than 25 years

of professional training

experience.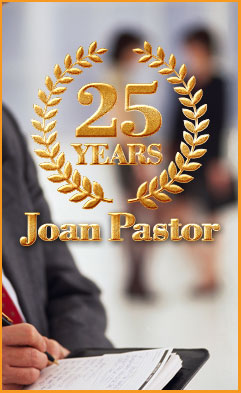 "Other coaches just talk through things based on work or industry experience. Joan is able to connect to the behavior behind the experience. To who you are, your experience and the personality traits that have aided in who you are today… and to leverage it in a way to motivate and affect change."
– Niki Allen
Chief of Staff, IT Division
The Boeing Company
Personal and Professional

Training Programs

In a organizational enviornment filled with like-minded, highly-individualistic leaders, it can be difficult to find roads to productive communication and collaboration.  Joan Pastor and her team have an extensive history with senior management and board members,  to facilitate cooperative teams who work together to achieve organization-wide success.  These training programs are extraordinarily effective at creating productive and proactive teams at any level.

Joan Pastor and JPA International have more than 25 years of professional training and collaborative development that transforms organizations through measurable metrics and training programs

With Joan Pastor you can find training programs designed to:

– Improve your efficiency
– Evaluate choices better
– Improve business relationships
– Challenge your self thinking
– Build self confidence
Begin charting a new direction today!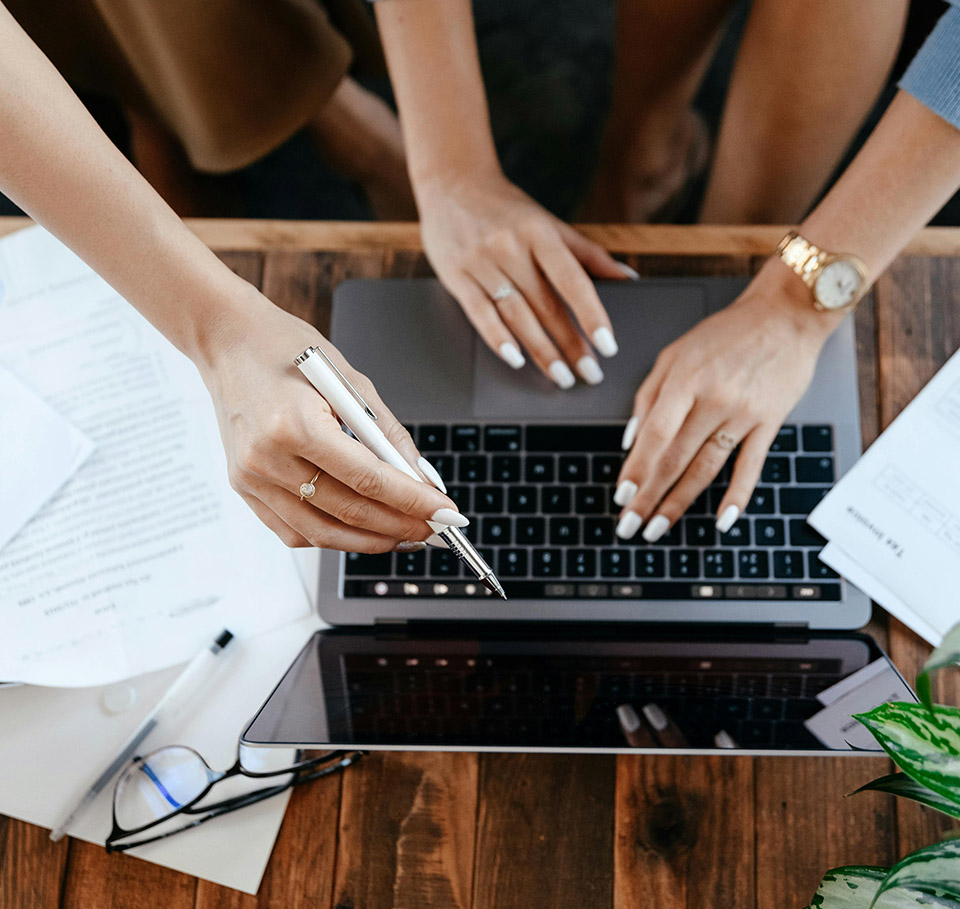 Joan Pastor Training Programs  (now available as a webinar)
Listed below are a sample of the wide range of training content from Dr. Joan Pastor.  With over 30 years experience and hundreds of live presentations completed she delivers compelling information to help businesses function more efficiently and help managers grow and succeed.
Click on the tabs below to expand the summaries to full outlines.
Building High Performing, Collaborative and Results-based Teams for Executives
Executives often achieve their success through their brains, inheritance and/or a highly focused and spirited determinism.  This group is used to thinking and acting quickly, speaking up and voicing opinions, and expecting to be heard.  In other words, assertive behavior is generally not an issue, even in cultures or industries where assertiveness may be underplayed.
This seminar is designed for building a "real-life" team that will obtain lasting results and can be integrated with individual, group and organizational performance measures.  Many executives, once learning the process and seeing the amazing results, end up putting a similar foundation into place within their own functions and between various functions that interact a great deal with each other as well.
The outline below is for executive teams and can be modified to fit the needs of your group.
Opening and Kick-off: Bringing issues to the table: expectations, hopes and concerns
Implementing and developing high-performing, executive teams.
Special challenges of executive teams and how to manage them
Building collaboration: one of the most profound and successful leadership skills you can have
Building collaboration: it's direct relationship to organizational and career success
What makes a team strong, successful and long-lasting?
Research taken from sports teams and sports psychology
Research taken from positive business leaders and "positive psychology"
Clarifying roles and responsibilities in new teams or in times of change (Optional)
Role clarification and expectations set up for each team member
Role clarification and expectations with primary external and internal relationships that have a great impact on the organization
The step-by-step process for building a leadership team
Accountability in individuals & the team as a whole: what it is exactly and how you build it
Developing the focus or updating the vision for the organization
Developing the executive team's focus for itself as a leadership team
Developing "values and standards" to which everyone in the team are held
Developing healthy communication processes and team support agreements for working together to accomplish the work and achieve the vision (based on surveys filled out beforehand)
Developing goals and projects (or aligning current goals and projects) that ensure the ultimate vision and results the team wants to achieve are met
Making everything measurable so that you know exactly what results are or are not being achieved
Developing a baseline of the current team performance
Doing a gap analysis between what is currently being done and what needs to be done, how to fill that gap, and how to measure progress on an ongoing basis
The rest of the outline below fleshes out some of what is mentioned above.
Organizational and Team Empowerment: the foundation to any group becoming a successful team
Group and organizational empowerment: what it is, what it is not
Personal empowerment: what it is exactly and the impact it has on team performance
Living in the victim or mastery cycles: the fundamental belief and behavioral system that self-confidence, all leadership skills, and personal and organizational successes are based in.  All human beings have victim and mastery cycles, including senior management and executives.  Learn why and why this is good.
A demonstration of what happens when collaboration does/does not occur in your executive team
Developing the Executive Team leadership Vision and Mission: the guiding force for the organization and its leaders
Tying this vision into a vision for the organization as a whole
Making sure one's vision is proactive, employee-inclusive, and both external and internal customer-oriented
Developing values and standards for the senior managers and/or executives and or all employees to conduct business from, and breaking them down into actual demonstrated activities
Optional: specific work on developing an ethical organizational culture
Developing Communication Skills, Processes and Team Support Agreements
Measure #1: Measuring the effectiveness of the team to collaborate with each other: feedback from the team assessment that all participants filled out beforehand
Identify the strengths and challenge areas of the team in working together and accomplishing their goals.
Establish ground rules and special "support" agreements for communication, leadership modeling, information-sharing, sharing resources, group decision-making, resolving conflicts, evaluating progress, increasing trust, etc., to increase and solidify collaboration as a high-performing team.
Measure #2: how to determine the effectiveness of your support agreements, implement them properly and update properly as needed.
Note: this is a powerful process meant to iron out current barriers that keep the group from working as a team, as well as building on the strengths already there.
Developing Team Support Agreements continued
Special interaction agreements between the head of the team and the rest of the team members
Special interaction agreements between two team members (If time: may require or prefer additional coaching after the course)
Developing Critical Success Factors (CSFs) AND KPIs to Measure team performance
Measure #3: The Gap Analysis: measuring the team's current effectiveness at achieving their vision and goals
Developing group decision-making procedures when consensus cannot be reached
Using the team's decision-making procedures to select the top Key Performance Indicators (KPI)
Developing Plans from the top Critical Success Factors
Determining a strategy for keeping team members and others outside the team informed
Determining confidentiality issues
Setting up the meeting structure for ongoing meetings
Carrying this collaborative and results-based approach down and across the organization, if desired
Team Representation: pulling together to cope with the rest of the organization
Representing your team to the outside world appropriately, including media and the workforce
Pulling together to develop and implement strategies for handling challenging situations that impact the whole organization
Encouraging collaborative relationships across the organization and with vendors and customers to obtain mutually-beneficial goals and results
Measure #4: Setting up the ongoing measurement structure for ongoing evaluation of the team's  effectiveness.
A few words about tying in the team process to performance management, feedback and coaching between each executive and their direct reports.
NOTE: to increase the probability of excellent results and an ongoing team effort, an additional program where the JPA International trainer comes back 3-4 times a year to follow up and make sure the executive and team are on track is available. Usually, the team has ingrained the skills necessary to continue on their own after that. 
Contact us for more information on complementary programs such as implementing performance management and coaching, or building in/updating organizational business processes (also called re-engineering, or building infrastructure).
Close: Personal and group action plans declared and made accountable
Also included here is how to communicate decisions made and other results of the off-site to the rest of the organization, and gain buy-in to any changes that impact the workforce, vendors, customers and etc.
Management and Leadership Development Series
This important and insightful series by Joan Pastor provides vital information on what it takes to be a successful manager at any level. You will learn skills that will make your job much easier, much more enjoyable, and that will measurably increase awareness of yourself and of how people think, feel and act!
Today's managers are in demanding and challenging times.  You have to be able to keep up with a constantly changing organization that is trying to compete and succeed in an increasingly smaller world, know how to navigate the political waters and build effective and mutually beneficial business relationships both within and throughout your company, and then you need to know how to communicate downward all of the above in a motivating way to your employees.
Three critical arenas are explored in depth:
Leadership, Communication/General Management Styles, Emotional Intelligence
Part 1: The Seven Critical Leadership Competencies for Today's Managers.
Transformational Leadership: Building on Vision, Strengths and Positive, Proactive Thinking
Influencing (upwards, peers and direct reports)
Motivating(upwards, peers and direct reports)
Stimulating Critical Thinking in Others
Mentoring and Coaching
Transactional Leadership: Managing "Reality" and Challenges
Setting Expectations and Rewarding Behavior
Monitoring Problems and Communicating Bad News
Avoiding, Delegating and Letting Go
• Your leadership style: Leadership and communication assessment connected to the above competencies.  Connecting the dots between your style, strengths and areas of improvement

• Part 2: Emotional Intelligence (EI) and Leadership (and why you need to know about this)
What EI is, the four components and how they apply to you as both a manager and an auditor.  You will learn your EI profile and in-depth knowledge related to increasing self-awareness and learning "people" skills, coaching skills and influencing skills.
Emotion: Self Awareness and awareness of what others are feeling
Using Emotion to affect change and make decisions
Understanding the Logic of Emotions to help you better understand others (and stop taking things personally!)
Managing Emotion in yourself and others
Part 3: Your General Management Style and the four core components of managing people.
This is an equally important piece because we can learn from here not only what approach feels more comfortable and natural to ourselves, but also how to adapt our style and use the other styles based on the person we are interacting with and the situation.
Directing styles: the traditional leadership approach
Influencing styles: motivating people to action and getting results through people
Steadiness and stability styles: results through collaboration, patient mentoring and team-work
Conscientious styles: demanding the best, focus on detail, accountability, and ethical leadership
All three of these areas are integrated together in the workshop, again through discussion and select exercises.  Self-awareness of one's strengths and challenge areas, and recognition of behaviors to develop or contain/eliminate will occur naturally and without judgment.  Applications to navigating the political environment, managing people from other cultures, cross-generational issues and etc. can also be addressed.
The individual will develop their own action plan for their own personal and professional development.  Usually the group shares parts of their plan with each other (and with their boss privately) but this is optional and can even be decided in advance.
Harnessing Your Mental and Emotional Abilities for Outstanding Leadership
The newest research in neuropsychology continues to show how powerful our thoughts and feelings are to our internal sense of self-confidence and our belief in our ability to be successful- and happy- in our lives.  How you think, what you feel and what you do with those thoughts and feelings have a profound impact on your position as an executive as well
How you think, what you feel and what you do with those thoughts and feelings have a profound impact on your position as an executive as well.  The way you handle yourself is closely watched and modeled by others, and while this may sound frightening, it is also a perfect opportunity to teach others and demonstrate your effectiveness as a leader.
This is the place where you learn once and for all what is required to manage your emotions and harness your mind to work for you.  In this fun, powerful and interactive keynote or general session you will learn:
The four areas that impact your emotional awareness and responses
The role that stress plays in emotion, vice versa, and the ultimate unintended impact on others
How to establish rapport quickly with others
What exactly it is you need to focus on and cultivate in order to begin to get a hold on unhelpful thoughts and beliefs
How to stop unproductive thoughts and develop a way of thinking that works best for you
The connection between optimism, positive psychology and achieving successful concrete results in your life
All About Introverts (and the Extroverts who Love them and Work with Them!)
Did you know there are more introverts in the world than extroverts? IT and AI is already moving the business world towards an introvert's paradise, though COVID 19 tested even the most hardcore!. In this insightful and fun look at the Introverted soul (as well as their extroverted counterpart), no area will be sacred- introverts vs. extroverts in the workplace, at home, at social events and more will be discussed and enjoyed.
This arena is so rich for training in all areas of business and life that Wiley took Dr. Joan Pastor's  work and published Success as an Introvert! in 2013.
But be aware- now is the best time to understand how the neuropsychology of each perspective can come together for the best of both worlds.  We will need that more than ever in the coming decades, starting now.
Some of the areas looked at are:
Why can't introverts and extroverts just get along (and when they do, why?)
What is an introverted person anyway- and it is not what you think!
Does I vs. E play a role in many conflicts that come up on the job (yes)?
At least 5 cool things you did not know about introverted people and how they can be- and are- natural leaders
Increasing Positive Influencing Skills and Personal Power Through Listening
Anyone who is part of a work team or who manages others as part of their work knows how important listening skills are. This is especially true in Western countries, where we are known to have the worst listening skills of all cultures. Yet little time is spent actually learning what exactly to do in order to listen well!
In order to influence really really well, guess what?  You have to first be an outstanding listener! In this breakout session or seminar, you will learn how to listen!
You will also learn that listening is actually a very active mental and physical process.
You will practice the single most important behavior that will guarantee your ability to listen will increase exponentially.
You will also learn how to break any and all bad habits related to poor listening: interrupting, daydreaming, poor rapport- building and many many more.
As you learn how to overcome these bad habits, you will at the same time learn all the secrets to building the best collaborative relationships possible.
These skills can be applied where ever you need to influence others to listen to you, and to seriously consider what you have to say.
The session or seminar will be tailored to the specific roles and responsibilities of the participants.
Again, when you leave, you will not only know how to listen, but you will clearly understand the powerful connection between listening and influencing, and you will know how and when to do both!
Building Leadership, Positive Communication Skills and Collaborative Relationships Across Your Organization
Every organization, and every person in there, is having to deal with hue disruptions to the way they used to do business with vendors, customers and each other. Every employee is a change agent; the way you handle yourself and treat others has a significant on many people both known and unknown to you. Given this, one of the many roles that is more important than ever is that of the leader and relationship builder.
In this program, you and your participants will learn what it means and how it feels to operate from a position of leadership. The popular program is interactive, with a chance to practice skills and techniques that can be applied immediately to their work the next day.
The Four Strategies of Leadership: The "facilitative leader" and how to leverage that role
Developing your personal vision
Taking the risk to communicate your vision and expectations to others
Developing trust and gaining respect through "positioning" and branding
Ongoing self-development
Other strategies for taking charge and leading effectively
Tying leadership strategies to communicating with peers, more senior people and (other) managers and executives
Developing a New Proactive Image based on leadership skills and collaborative communications
The easiest way to grow: Take personal accountability to be seen as a real leader
Taking responsibility for my current image in order to begin to change
Learn the mindset, communication skills and political skills to develop positive and powerful internal and external image
Building a positive image through "partnering" and balancing task orientation with relationship building
Integrating subtle "value-added" skills into your collaborative communication skills
Understanding self-esteem and how to develop a positive self-image
A Self-Assessment: Evaluating Your Own Leadership Style And Performance
Diagnosing your own strengths and weaknesses as a communicator at each level of your organization
Understanding how you relate to people and how they perceive you • •Learning your own personal and unique pattern of communication
How to choose the most appropriate response for most situations
How self-understanding increases your ability to work with others
Applying your collaborative communication techniques and your personal style to develop an effective leadership style
Communicating To Make a Difference
Communicating for the results you want
Learn how to give and receive information
How to harness the power of reinforce positive behavior
4 steps to handle anger or frustration in yourself
Understanding differences in attitudes and perceptions (why people say the crazy things they say), staying neutral and how to not take it personally
How we are perceived by others and how to influence others' perceptions
Subtle Communication Skills That Gain Buy-In
Understanding anger and frustration
Subtle voice intonations and what they mean
Ability to work through confrontations
Holding people accountable for results
Getting the meaning behind the words
Using your ears to listen
Using your eyes to listen
How to use all of your senses to listen
Discovering your own specific channeling that you use
Learn how to talk to other people's specific channeling for listening
When you can't Prevent Conflict:
How conflict evolves
7 steps to resolving conflict between you and others, and between your department and other departments in the company
Creative thinking critical thinking – Using innovative thinking to prevent and quickly solve issues
What causes conflict between people and how to mediate it
Leveraging your personal power appropriately
How to carry out win/win negotiations between you and others
Learn the "wiifm" principal, and how to turn this into a powerful skill for adding value
Developing specific words, phrases, and statements to get others to listen to you
Influencing Skills
At the core of influence: congruence and rapport
How to build congruence and rapport quickly when needed- and early on
Understanding and using both simple and subtle, sophisticated tactics, and recognizing when they are being used on you
How to take control and stay in control
Using limited time to your benefit- to everyone's benefit
Specific rapport building, negotiation and mediation skills used in positive influencing of others
How to use positive influence to turn around "difficult people" and difficult situations
You as a Change Agent
A model for learning what causes people to change their behavior
Motivating others to make changes for best practices or to increase efficiency
Influencing upward and on special projects: a powerful and practical template for building rapport, increasing buy-in and gaining necessary changes with those in more senior or more powerful positions
When Tempers Flare: Turning it Around
The three steps to building trust when resolving conflict
How to keep your cool under fire
3 key strategies for not taking it personally
Short-circuiting typical problems that arise in teams
Turning anger into agreement
How to make venting a solution instead of a problem
Close: Developing A Personal, Team, Departmental and Cross-functional Action Plan
From the classroom to the office: transforming ideas into skills you will practice to obtain measurable goals
Where to begin: selecting behaviors to improve
Action steps your department can take
The Relationship Between Leadership, Money and Heart
People generally believe, right or wrong, that those who have money generally are not very caring about those who don't. And the research confirms that business people who earn their wealth especially value relationships much less than getting results (unless the relationship will enhance getting the results!). Even if the research was wrong, the perception is definitely there.
Can people who have obtained wealth through hard work or through inheritance also be powerful leaders who truly care about others?  Of course, the answer is yes, because there are excellent leaders out there doing just that.
This seminar focuses on:
♦Profiles of specific leaders who have demonstrated these qualities and the similarities they share
♦What specific type of leadership styles, values, traits and behaviors do they tend to demonstrate, i.e.; is charisma necessary?  Is a religious or spiritual outlook?
♦Emotional Intelligence and its role in leadership and heart: what EI is exactly, what the research shows, the challenges of high/low EI with wealthy people, and how developing specific EI skills and experiences can take those in powerful and wealthy positions to the highest level of leadership
♦How money, leadership and heart translate in other countries and cultures
♦The challenges these leaders' spouses, children and other family members go through
♦Finally, how to help others come to the realization that everyone deserves the right to earn wealth (most people worldwide do not believe this), to lead others to achieve their best and to be willing to care for others without fearing being burned or hurt in the process.
Please note:
After specific information is presented, the focus is on debate, discussion and lively interaction.  These seminars are thought provoking and always very lively.